I first heard about the concept of a 15-minute city when I was proofreading a blog about Bangkok written by my friend and colleague Tommie Thompson. A 15-minute city provides its residents with education, healthcare, work, and culture within a 15-minutes cycle ride from home. It was a nice idea I thought, later when I was writing a blog about Phnom Penh, I realized with pleasure that much of my daily roaming was confined to a 15-minute radius. I made a similar reference in my final blog draft.
The phrase was first a French one 'la ville du quart d'heure' and came from the pen of a Parisian scientist, Carlos Moreno in 2016. There was nothing much original here. I had read about the importance of localism, of busy sidewalks and mixed-use neighborhoods in Jane Jacobs famous work. I have a report about Compact Cities on my desk– high population density and mixed-use neighborhoods – waiting to be read. I long ago nodded in approval at the idea of New Urbanism which has been around since the 1980s. This new city debate had been driven by a pithy slogan attached to an old idea. The accessible slogan has facilitated dissemination of the concept. The idea was a prominent component in the election campaigns of Anne Hidalgo, mayor of Paris since 2014. The gloriously extravagant $500 billion new city in Saudi Arabia Neom – The Line though 170km long (and only 200 meters wide) has promised that residents will have access to all facilities within a five-minute walk.
The idea faded from my thoughts.
Meanwhile.
The local council in the university city of Oxford was sufficiently enamored by the 15-minute city to acknowledge its inspiration in their 2040 vision for the city. The practical policy proposals seemed innocuous enough, yet more restrictions on car use in the historic city and a greater effort to ensure parks, health care, and coffee were available to local residents. On the 18th February 2023 2,000 people gathered in Oxford to protest against these plans, shouting that they heralded surveillance cameras being utilized to coercively confine people to a series of 15-minute ghettos. It seems the new slogan (attached to an old idea) was uncomfortably close to the 15-minute radius many of us were confined to during the Covid-19 pandemic and its ripe history of conspiracy theory.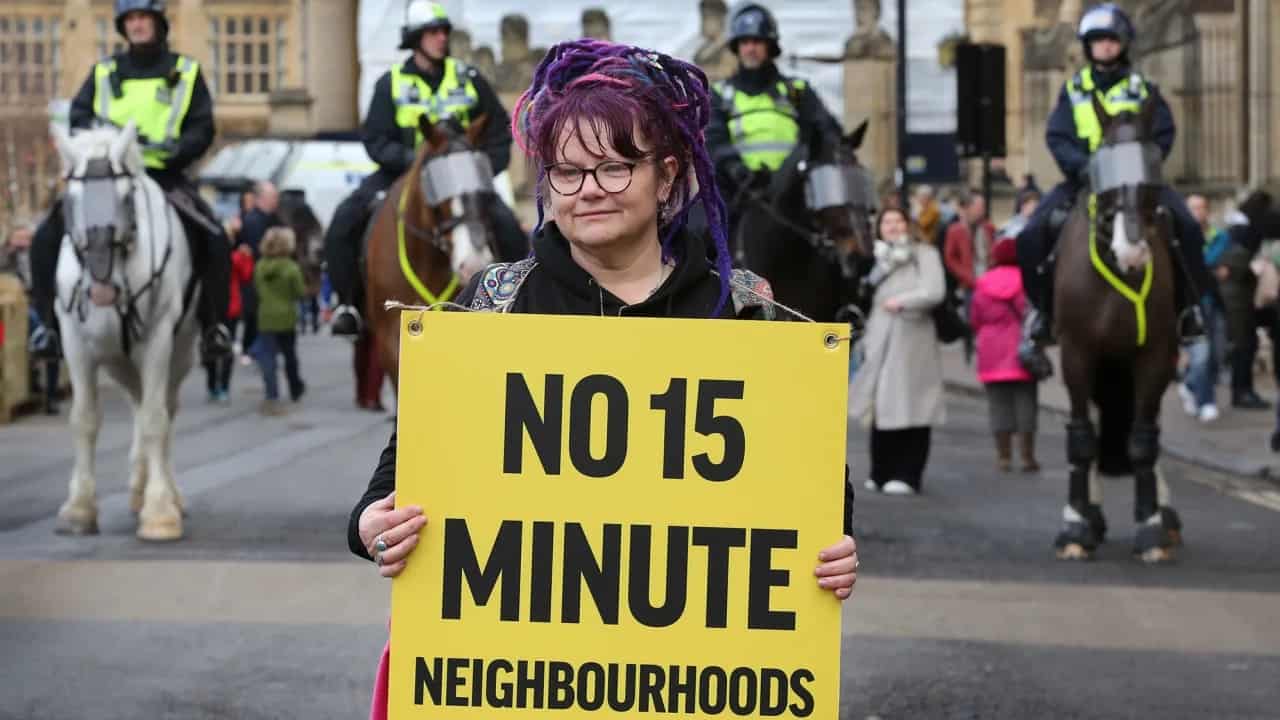 The Oxford protest gathered worldwide attention.
Back from Phnom Penh (a holiday) and newly re-installed in Tooting Broadway (where I live) I have mixed thoughts about 15-minute cities. I like much of the idea, the doctor's surgery, the supermarket, a nice pub, a nursery, a metro station, and a park are all within a 15-minute walk of my front door. Like many of my friends in London, I don't own a car; there is no need. Sitting in the middle of a great city I am also aware of the limitations of the 15-minute city. For my birthday in January this year, I went to the theatre. There are around 250 theatres in London, including 40 in the small theatre district of the West End. Cooking Chinese food at home is aided by a visit to supermarkets in China Town or in nearby Mitcham. Ditto Indian food and Brick Lane, or Vietnamese food in Soho (where once raffish adventurers of the nineteenth century searched among plentifully lewd opportunity for erotic nocturnal companionship), or New Malden for North Korean defectors and great food. The attractions of Global London extend far beyond theatre and cuisine, and the word limit of a blog (or single lifetime). I agree with the concerned sentiments of a recent book that the 15-minute city would "cast a parochial shadow over a great metropolis." I grew up in a little rural town, it was 15-minutes from one picturesque end to the other. When I was 18, I couldn't wait to leave for the temptations, excitement, and excesses of the big city.
The UK has seen a wave of protests in recent years related to equality – focused on gender, ethnicity, class, the cost of living, and civil liberties. It occurred to me, forget the conspiracy theory about global government locking people into their local neighborhood, that the Oxford protest missed the big point. The potential problem with 15-minute cities is inequality. My question is, whose 15 minutes?
The creation of 15-minute cities is likely to lock in prosperity in some and deprivation in other urban bubbles. The phenomenon has already been seen globally in the rise of privileged gated communities. Take the Scottish city of Glasgow as an example. Some urban bubbles of the city are characterized by spacious prosperity and some by chronic deprivation, childhood poverty, high youth suicide, and alcoholism. The most striking inequality is not between Glasgow and other cities and regions of the UK, but between different areas in Glasgow where male life expectancy can differ by over 15 years.
In Bangalore I wrote about the pleasures of having a nursery, buying clock batteries, and refreshing coconuts within 15-minutes of my front door. In reality, my 15-minute city in Bangalore was a fake. I had flown thousands of miles to get there. I was working online for a think tank based in Washington DC. I was able to hire cabs on Uber and disappear across both cities for restaurants and nightlife. Whose 15-minute city was it? I dabble in the 15-minute city at pleasurable convenience. My convenience is contingent on the 15-minute residence and work of others – the local service labor working in low-paid occupations in coffee shops, restaurants, supermarkets, and delivery firms (Swiggy in India or Deliveroo in the UK).
Alain Bertaud has written about 'Cities as Labor Markets'. A well-functioning labor market provides access to those urban attractions that tempted me on forays out of Tooting Broadway. A well-functioning labor market is structured around the interaction of a diverse population and specialized jobs wherein workers, consumers, and suppliers exchange labor, goods, and ideas with ease. The 15-minute city contradicts this economic rationale for cities. Successful employers do not select their employees based on their places of residence; neither do specialized workers select their jobs based on proximity from their residences. As a tourist in Phnom Penh or resident in Bangalore and London, I am part of a global labor market in matching my skills and experience to job satisfaction and income. If the labor providing me all that 15-minute convenience is in a 15-minute city they will be deprived of choice in occupation, confined to the labor market of a small urban bubble. Some of those bubbles are marked by good amenities and high house prices and some by poor amenities and lower house prices; either way the poor aren't winning.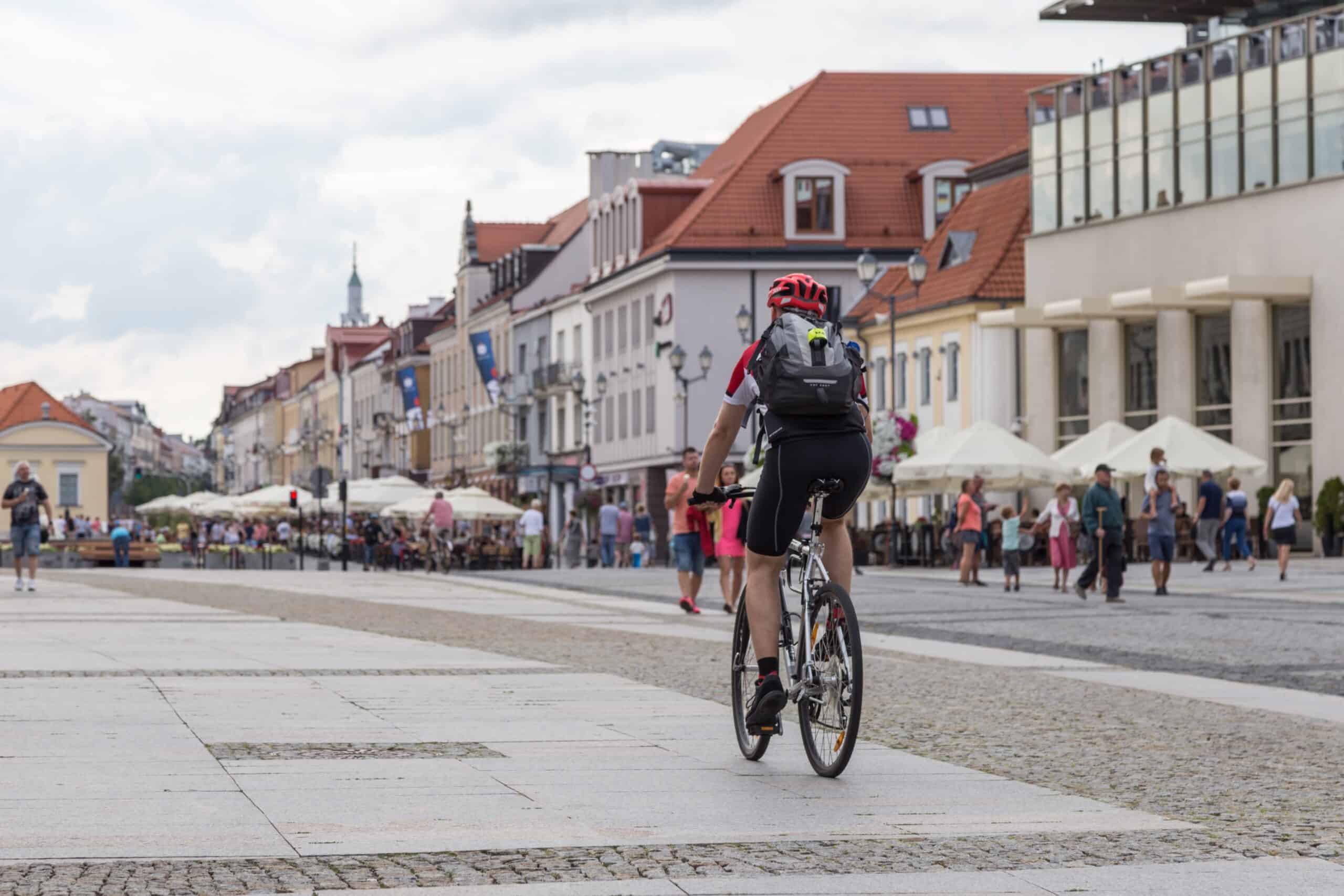 So yes to some of the (not very innovative) ideas of the 15-minute city, more local services such as health and education, more local retail and coffee shops, a greater emphasis on local cycling and its associated health and environmental benefits. But trying to ensure both work and residence for all are also squeezed into that bubble, lovely if it can sometimes work out, but as to making that a goal of urban planning, a definite no. Cities can be engines of economic growth, poverty reduction, and cultural and retail opportunity when they operate with a city-wide labor market. The poor in the UK and then globally escaped from the poverty of village-rural life in the nineteenth century to the opportunities of urban industrialization. Trying to re-create 15-minute villages would turn the clock back on 200 years of social and economic progress. Cities should emphasize affordability (of housing) and mobility (of labor) to provide choices to the poor and ensure that cities retain their role as engines of inclusive economic growth.
I love the 15-minute feel when I walk out of my hotel in a Phnom Penh evening to face a barrage of bars, street food, and markets. Spare a thought for the local labor servicing my consumption opportunities. Poor transport facilities probably mean that labor has to live locally, in slums, as the smart local housing is unaffordable, and then face the restricted opportunities of a 15-minute labor market. It isn't my second beer that will lift the waiter and his family out of poverty. It is escaping that 15-minute bubble and getting a job in the textile factory opening in a distant suburb that will accomplish that historical social transformation.