A recent conference in Pakistan promoted a positive vision for the country – the greater economic, cultural, and social integration of Pakistan with the five countries of Central Asia. This is a positive vision. This vision should not distract from the elephant in the room (next door) – India. Greater trade and people-to-people movement between India and Pakistan could help transform both countries, the South and Central Asian region, and the nature of globalization in the twenty-first century.
Punjab University is venerable and distinguished; it was founded in 1882 and boasts two Nobel Prize-winning laureates among its alumni. The nearly 50,000 students of the university span all the principal academic disciplines, and amidst the busy, crowded streets of Lahore, its large campus provides a peaceful, green, and calm inclination to learned contemplation. This was my third visit to the University, specifically the Department of History and Pakistan Studies. On this occasion, the purpose was to attend and present at a conference, that like the campus, sprawled, over three busy days between the 8th and 10th of May 2023. The title was 'South and Central Asia Re-Connected'.
While we debated the future of Pakistan inside the campus gates, outside Pakistan faced a predictably unpredictable economic and political crisis. Inflation has recently spiraled to some 40%. Pakistan faces a debt crunch in financing its trade deficit with the rest of the world. With a national election looming in a few months, talks with the IMF over an emergency loan and stabilization measures have dragged on inconclusively for months. Economic reform in Pakistan – cutting food subsidies, for example, does imply 'no pain, no gain', but spares the politician's pain just before an election! The economy is compounded by the political and midway through the conference, former Prime Minister and national cricketing icon Imran Khan was arrested on charges of corruption. The arrest had been blocked for months by angry and vigilant crowds of his supporters, who had just been outwitted by dozens of heavily armed paramilitary police, who then took to the streets to protest nationwide. Not far from the PU campus, a mob broke in and looted the house of the army corps commander. Such a direct attack on a pillar of the military establishment is unprecedented in Pakistan.
Inside, we continued our contemplation, detailed debate, and discussion. PU did what it has been doing for almost 150 years, deep thinking, and not being distracted by the chaos of newspaper headlines. Thankfully, we did make it to the conference dinner elsewhere in Lahore; neatly avoiding roadblocks set up both by the military and by supporters of Imran Khan.
The conference focused on Pakistan and Central Asia (specifically the former Soviet republics of Turkmenistan, Uzbekistan, Tajikistan, Kazakhstan, and Kyrgyzstan), and also Afghanistan. Many of the presenters espoused wistful, but learned, nostalgia for a bygone age of connectivity. We looked back to the original Silk Road, 4,000 miles of trade routes that connected Asia, Central Asia, and South Asia, to Europe between the second century BCE and the fifteenth century CE. I lost count of how that historical connectivity between Pakistan and Central Asia was manifested, it was religion, trade, science, poetry, tourism, spying and espionage, technology, conquest, disease, education, architecture, and perhaps others that slipped the attention of this empirically minded, culturally cold economist.
A cautionary question from one presenter about the potential dangers of connectivity went generally unanswered and drawing from the wealth of history, the conference optimistically looked forward under that rubric of 'connectivity'.
China is pouring more than $60 billion into a network of road, rail, energy, pipelines, and fiber optics to link Western China and Pakistan – what is known as the China-Pakistan Economic Corridor (CPEC). CPEC is usually discussed in terms of it being a bilateral agreement between Pakistan and China and its likely implications for trade, investment, and technology transfer between the two countries. It is often forgotten that CPEC will generate spillovers for the regional economy, by making economic exchange between the five Central Asian Republics and Afghanistan, easier with either China or Pakistan.
Central Asia has what Pakistan needs – the wheat and energy resources – to help the country cope with food and energy price inflation. Food price inflation has touched 50% in Pakistan. Pakistan has what Central Asia needs – the potential to transport Central Asian exports south to ports in Gwadar and Karachi, to transform Central Asia from a land-locked to a land-linked region.
It was striking how often Afghanistan was discussed during the conference, not only in reference to the Taliban, women's education, and US foreign policy, but also in terms of trade, transit, and infrastructure. In 2021 Pakistan, Uzbekistan, and Afghanistan signed off on a $5 billion project to build a 573km railway line connecting their three capital cities. The Turkmenistan-Afghanistan-Pakistan-India (TAPI) gas pipeline has been under construction since 2015. Can regional integration help normalize Afghanistan and turn its domestic energy into economic development?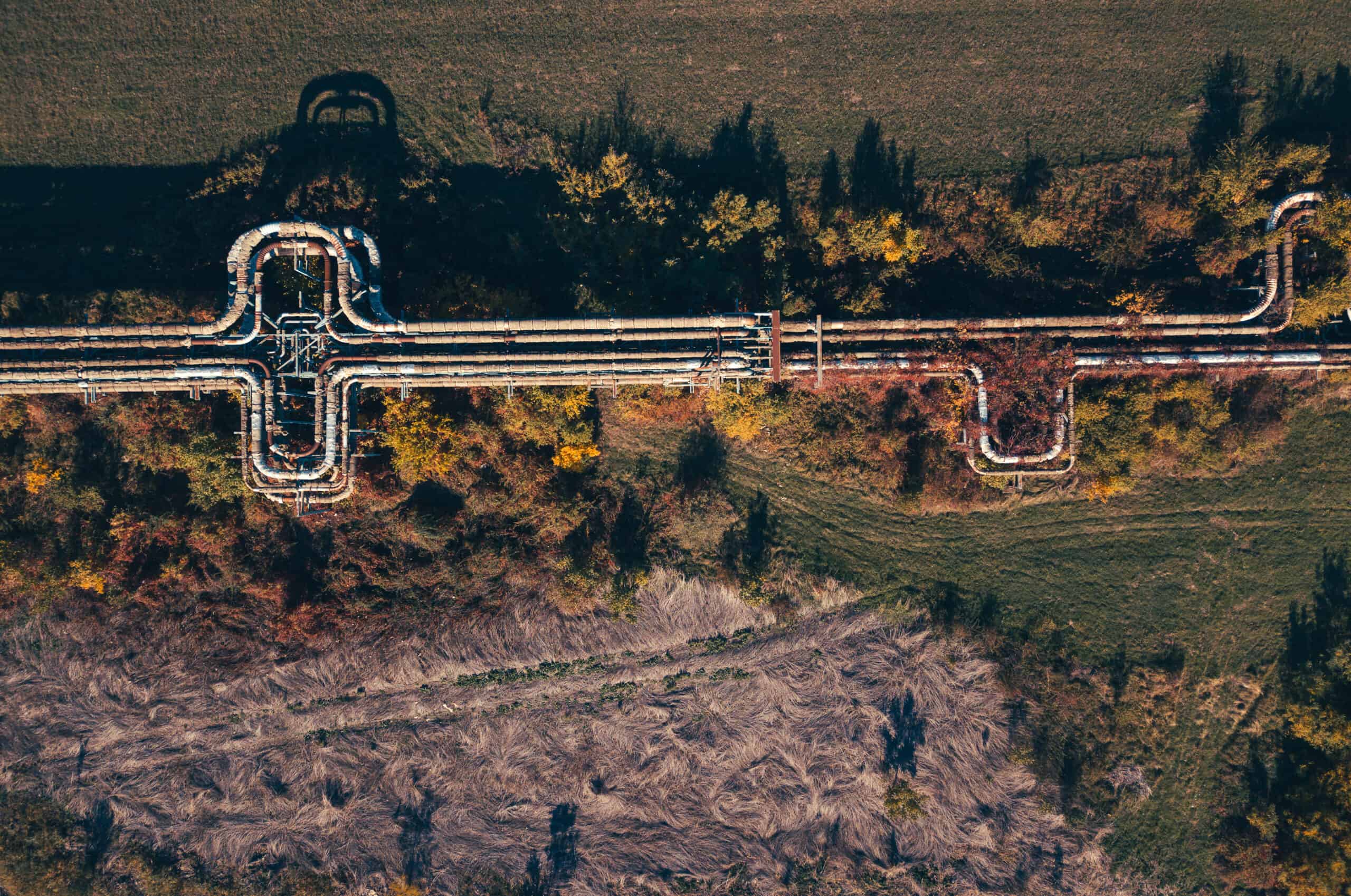 Currently, China prefers to negotiate trade and investment agreements with countries on a bilateral basis – CPEC is typical. Greater cooperation in regional trade and investment could help the Central Asian countries, Afghanistan, and Pakistan to leverage collective bargaining power against that daunting contingent of regional superpowers, China, Russia, India, and the ever-present US.
Pakistan shares an Islamic cultural heritage with Central Asia that is shorn of the cultural translation difficulties of communist China or Hindu India.
The PU conference was a small but very welcome part of this re-connectivity. Often conferences in Pakistan have the air of being a forum to listen politely to outsiders, the IMF listing urgent reforms or China extolling the benefits of CPEC. This was a conversation among equals, not lectures about what Pakistan must do, but a conversation about what WE can achieve by working together.
Nostalgia isn't what it used to be.
Evocative appeals to silk-carpet-laden camels of earlier centuries can inspire but not substitute for political leadership, dedicated, hard-headed, and late-night treaty negotiations, and their subsequent implementation. The practicalities in building a real regional integration. The reality of Central Asia-Pakistan is one more of a many-centuries-long divorce than a burgeoning romance waiting to be re-connected. In foreign policy, the gaze of Central Asia is resolutely north, towards Russia. All five presidents of Central Asia visited Moscow during the annual 9th May Victory Day holiday and sat alongside President Putin to listen to his rallying speech about the invasion of Ukraine and the sacred motherland. In economics, the gaze of Central Asia is resolutely east, towards China. In 2022, Kazakhstan exported $13.2 billion of goods and services to China. In 2020, Kazakhstan exported less than $20 million to Pakistan. In terms of people-to-people connectivity, Central Asia looks westwards. In 2020, there were an estimated 150,000 Central Asian people living in Turkey and in 2018 and 2019 more than one million Central Asian people visited Turkey. It was telling how many of the conference participants from Central Asia had to take a long detour via Istanbul airport to reach Pakistan. There are almost no direct flights from Central Asia to Pakistan.
The vast expanse of the Himalayas is not just an engineering obstacle that separates Pakistan from Central Asia, it is also symptomatic of the many centuries of economic, political, and cultural estrangement between the two regions. The old Silk Road exists in the imagination, but its practical manifestation in 2022 is little more than a dusty memory.
While nostalgia isn't enough, it should be a motivation to put political and bureaucratic energy into a re-connection between Pakistan and Central Asia. In the 1960s and 1970s, Singapore acted as a bridge between East and West that acted to drive globalization. Singapore had a Chinese-origin, Western-educated leadership – they were perfectly placed to connect cheap labor in the East with investment and technology from the West. In the twenty-first century, Pakistan sits aside most of the principal crossroads of contemporary globalization. The ancient Silk Road offers Pakistan a historical motivation to re-connect with Central Asia. Pakistan and China have long been very close partners, the $60 billion CPEC program being only the latest manifestation of that. Pakistan has unparalleled diplomatic and cultural reach into Afghanistan and the Middle East. At the same time, Pakistan is deeply embedded in the West through a well-established diaspora. Just as Singapore in the 1960s and 1970s, Pakistan has a Western-educated leadership—six Prime Ministers and a President of Pakistan studied at Oxford University – including both leaders of the two main opposition parties. The current Chief Justice studied at Cambridge University. In the UK, the mayor of London (Sadiq Khan), the First Minister of Scotland (Humza Yousaf), and this author's local Member of Parliament all have parents who migrated from Pakistan.
But don't forget the elephant in the room (next door) when it comes to any discussion about regional connectivity – India. Whatever connections Pakistan had with Central Asia, they were dwarfed by those with India. At the time of independence in 1947, 99% of Pakistan's exports went to India. The national languages of India (English and Hindi) are completely comprehensible to Pakistan (English and Urdu). The two countries share traditions in English law and parliamentary political systems, they both speak the cultural language of cricket and Bollywood films. Re-connecting the two countries does not require building roads and railways over the Himalayas, the roads are already there. Recall the $20 million that Kazakhstan exports to Pakistan? The World Bank estimated that untapped trade between India and Pakistan in 2015 was $35 billion, compared to just over $2 billion of existing annual trade. Peace and openness with India would not just complete the re-connection of South Asia but offer Pakistan the opportunity to truly become a regional hub that unlocked a new phase of globalization – a Singapore for the twenty-first century. If freedom to trade could take any of the nuclear heat out of Pakistan-India relations, what President Clinton called 'the most dangerous place on earth', then Pakistan's regional endeavors in re-connectivity would have globally transformative benefits.